New Hall Program in Sydney West
In order to better serve the rapidly growing devotee community in Sydney, ISKCON Sydney is planning to open a new temple in Mcgraths Hill near Windsor - north west of Sydney. With this goal in mind we have purchased a 4 acre piece of land with DA approved for a temple, restaurant, community hall and guest house on the same piece of land. Fund raising drive has generated pledges of over $1 million. The Deities have also been named for this new project - Their Lordships Sri Sri Gaura Nitai, Sri Sri Radha Govinda, Sri Sri Sitarama Lakshmana and Hanuman. In order to service a large temple like this requires a lot of help from many devotees.
With this end in mind ISKCON Sydney is starting a new hall program at Schofields community centre - 65 Railway Tce, Schofields NSW from SAT 27th June at 6 pm.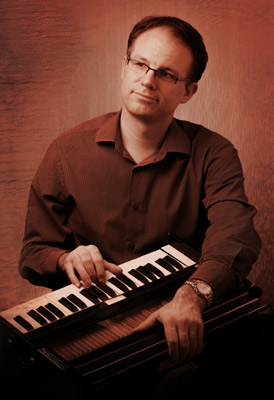 The first program will be initiated by Sri Prahlada prabhu with his wonderful kirtan and introduction to Bhagavad Gita. Of course like in all programs - delicious prasadam will be served. Admission is free - but we ask that you register your participation by sending your RSVP indicating how many adults and children will be attending to KrsnaChaitanya.jps@iskcon.com.au or call us on 0450 186 183.A detailed flyer can be seen at this link.
For any other information please call Vijay Gopikesh Prabhu on 0419 382 105.
Updated on 24/06/15

---
Rathayatra – Festival of Chariots in Liverpool
Saturday, 18th July 2015, 10:00 am from Bigge Park Liverpool
Open invitation to everyone to come and participate in the Rathayatra
This year the Ratha Yatra- Festival of Chariots will be held in Liverpool on Saturday, 18th July 2015 at 10am. Traditionally held during the month of June/July, in Puri, eastern India, where millions of people sing and dance in the procession, the festival now takes place in the cities all over the world.
Updated on 24/06/15

---
Purushottama Maas (Adhik Maas) Starts

Wednesday 17th June 2015
1) Lord Sri Krsna: "Purusottama month has all the power I have to bless its observer. One who follows Purusottama vrata will destroy all his past sinful reactions. Without performing Purusottama vrata, one cannot perform pure devotional service. The value of Purusottama month is far more valuable than all other types of austerities and religious activities mentioned in the Vedas. Anyone who observes Purusottama vrata will return to my abode, Goloka, at the end of his life". 2) Durvasa Muni: "Just by bathing in a holy river during Purusottama month, one becomes sinless. Read More
Updated on 09/06/15

---
Application of Bhagavad Gita In your Life
ISKCON Sydney is extremely pleased to announce the restart of Weekly Bhagavad Gita study at the temple conducted by Hemanga Chaitanya Prabhu and Asseem Arora. Please watch the space below for the details about the schedule. If you have any questions please feel free to contact Hemanga Chaitanya Prabhu on hemanga.kks@iskcon.com.au.

27/06/2015 Introduction to Bhagavad Gita




04/07/2015

Introduction to Bhagavad Gita




11/07/2015 The Science of the Soul




18/07/2015

The Science of the Soul



All classes will be held at the Temple from 7:30 pm sharp.
---
Sunday School

Every week about 20 children attend the Hare Krishna Temple's Sunday school program from 5pm to 6.45pm where Krishna is the centre of all the activities.The children learn more about spiritual values and practices whilst engaging in class activities that include stories, quizzes, games, drama, movies, arts &craft.After each class the children take dinner Prasadam together.
Click here to read more
Click here to register
---
Janmastami 2013 eBook
Click on the below link to read or download the online Magazine on your laptop, desktop, iPhone or iPad!
---